Tin Panels in Steel
Panels and cornices are manufactured from tin free steel .010 thick, then chromium treated for superior paint retention. When material is properly coated, no maintenance is required and cleans with soap and water. A top coating must be applied to prevent corrosion. To maintain the natural metal appearance, a clear polyurethane coating is needed. Painting with a semi gloss or high gloss oil base paint is recommended. For installation of steel type in high humidity areas, prime or polyurethane both sides. Installation without treatment on both sides will result in rust and will ruin the panels.
Complete design brochure is available here.
All 33 designs are available in paintable steel, along with a stainless steel looking satin aluminum. . The 2'x2' size is either for nailing up or for a 15/16" T-grid system. Clear coat aluminum panels are not available in 2' x 4' panels. 2'x4' panels are for nail-up applications only. To nail up the steel 2'x4' panels (4 lbs) we suggest using a brad nail gun with a small nail head and air pressure set down to 40psi. Cornice moldings are available in 4' lengths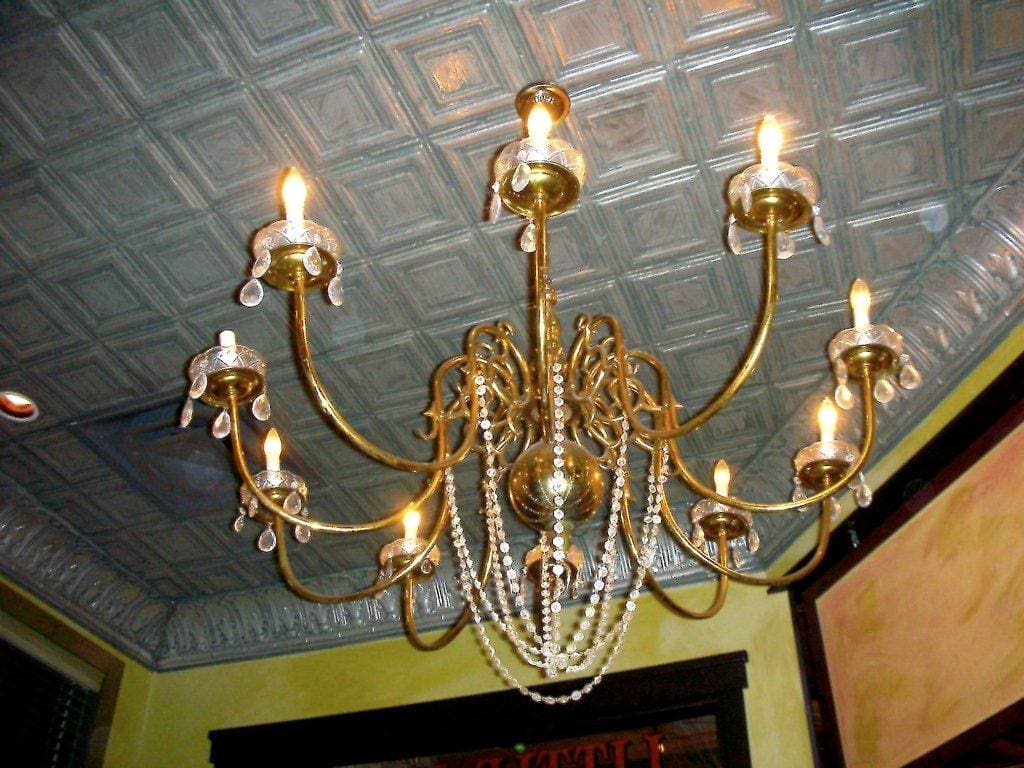 Flat rate shipping and handling fee of $99.00 for any quantity ordered. This is due to the weight and protection added to the packaging to ensure your product doesn't get damaged in shipment.
2'x4'  steel for nail up only installation- ships with-in 48 hours. | 1-49 panels = $19.95/ea | 50-99 panels = $18.95/ea | 100+ panels = $17.95/ea  
2'x2' steel for nail up or T-grid installation  1-49 panels = $10.00/ea | 50-99 panels = $9.00/ea |
Cornice Pricing Please call us for more information - 800-964-6727